Certified organic by MYOrganic, our chickens are delivered from Malaysia farms and freshly slaughtered in Singapore. The chickens are delicately reared with pre and probiotic that supports natural enzyme activity and gut microbial population. They are free from antibiotics and hormones, are 100% fresh and blast frozen to retain freshness and goodness.
Enjoy the natural goodness of chicken the way chickens should be!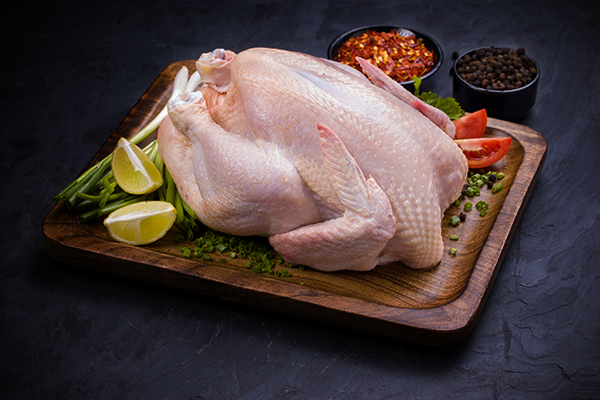 Fresh and locally sourced
Delivered from Malaysia farms, our organic chickens are freshly slaughtered in Singapore before they are flash frozen to retain freshness and goodness.
Certified organic by MYOrganic
Our organic chickens are raised in a natural environment, feed on natural feed with pre and probiotics that support natural enzyme activity and promotes gut health.
No chemicals and fertilizers are used in the process of poultry rearing. They are 100% free from hormones, antibiotics and other harmful chemicals.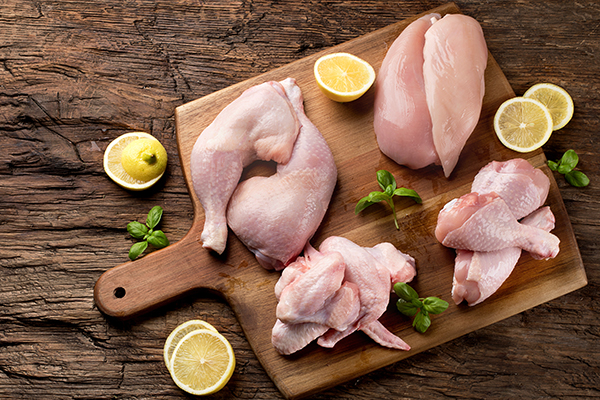 Halal Organic Chicken
Understanding the challenges in sourcing gourmet meats that are both reliable and MUIS halal certified, we are stoked to bring you our very own organic chicken that is not just authentic but also MUIS halal certified.